15 Apr

Meet our DSV LEADout learners
Our Enjoy kit has finally arrived and we would like to
introduce the selected group of learners that will be
working towards the LEADout rewards on offer!
The past weeks have been quite busy with a visit to
the Cape Epic to support the DSV Pro Team followed
by the South African Track Cycling Championships
the next weekend. Stay tuned for news
and images from the track champs coming
soon!
"I am very excited for the weekend. It's always a
privilege to represent the rainbow nation.
I am fully recovered after the weekend and I cannot
wait to race again.
It will definitely be interesting to see how my body
reacts to the high altitude, but I am sure if I race
smart I can achieve a good result and gain some
valuable UCI points.." – Gert Heyns
…National Team selected for XCO
African Continental Championships…
We are proud to announce that DSV Pro Cycling Gert
Heyns and Arno du Toit have been selected to
represent South Africa at the XCO African Continental
Championships in Windhoek, Namibia this weekend.
Date: 14 April 2019
Follow DSV Pro Cycling

@LangeSportsCycling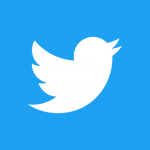 @DSVProCycling


Inst@Lange_Sports